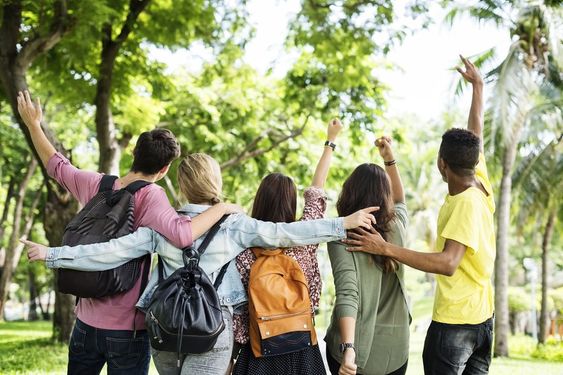 We are pleased to inform you that ICEPS has applied for the Erasmus Charter for Higher Education (ECHE).
The Erasmus Charter is a document that the European Commission grants as an accreditation to independent higher education institutions enabling them to participate in the Erasmus+ projects within higher education sector.
The Erasmus Charter is the basic framework for the quality of European and international cooperation and sets out the basic principles that higher education institutions must respect in order to be eligible to participate in the Erasmus+ programme.
Participation in the Erasmus+ programme will provide new opportunities to ICEPS students for improvement and acquisition of skills and knowledge, as well as cooperation and networking with their colleagues from other countries.
By understanding other cultures and speaking more languages, students develop their interpersonal skills, and research shows that students who have experience of staying abroad have a better chance of finding a job after graduation.
We hope for a good outcome so that we can continue growing together!
For more information:
https://international.iceps.edu.rs/
ICEPS podneo prijavu za Erazmus povelju evropske komisije
Sa zadovoljstvom vas obaveštavamo da je ICEPS podneo prijavu za Erazmus povelju za visoko obrazovanje (Erasmus Charter for Higher Education – ECHE).
Erazmus povelja je dokument na osnovu kog Evropska komisija samostalnim visokoškolskim ustanovama dodeljuje akreditaciju koja im omogućava da učestvuju u projektima koje Erazmus+ program nudi u okviru visokog obrazovanja.
Erazmus povelja predstavlja osnovni okvir kvaliteta evropske i internacionalne saradnje i postavlja osnovne principe koje visokoškolske ustanove moraju da poštuju kako bi imale pravo učešća u Erazmus+ programu.
Učešće u Erazmus+ programu pružiće studentima ICEPS-a po dobijanju Povelje nove mogućnosti za usavršavanje i sticanje veština i znanja, kao i saradnju i povezivanje sa kolegama iz drugih zemalja.
Razumevanjem drugih kultura i poznavanjem više jezika studenti razvijaju i svoje interpesonalne veštine, a istraživanja pokazuju i da studenti koji imaju iskustvo boravka u inostranstvu imaju i veće šanse za pronalazak posla nakon završenih studija.
Nadamo se dobrom ishodu kako bismo nastavili da rastemo zajedno!
Za više informacija:
https://international.iceps.edu.rs/