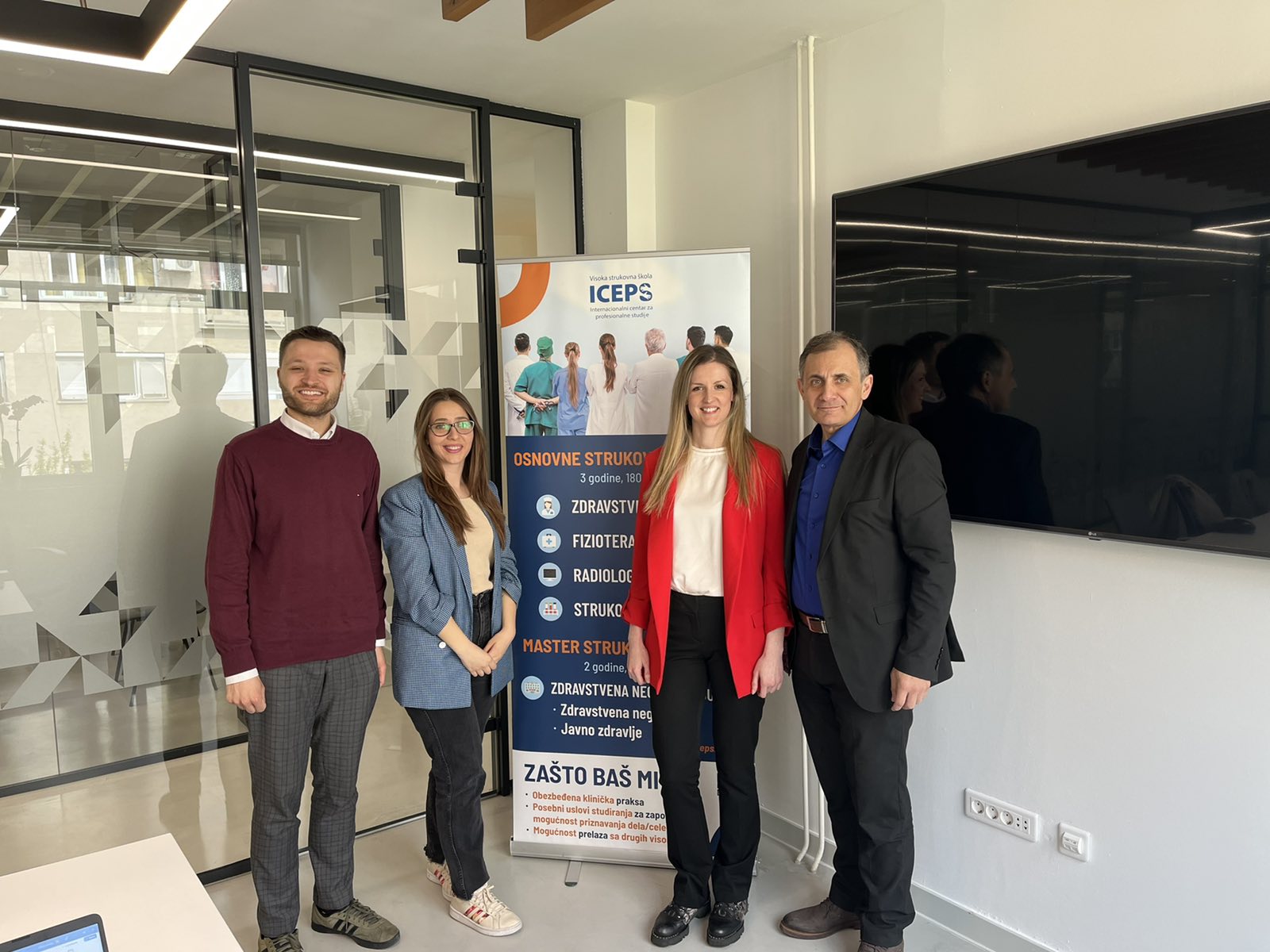 ICEPS and ESN Serbia signed the agreement!
We are honored to announce that in the upcoming school year international students at ICEPS will be supported by the Erasmus Student Network Serbia that will make their process of integration into new environment much easier!
On 19 April 2022 Oleg Slatina, President of the ESN Serbia and Prof PhD Srđan Stojanović, Director of ICEPS, signed the agreement on mutual collaboration.
Andrijana Miladinović, Vice-President of ESN BelUPgrade (local section of ESN Serbia from Belgrade) and Marija Papić, Head of International Relations Office of ICEPS, attended the meeting as well where details of collaboration were discussed.
Even before coming to Serbia, each international student at ICEPS will be matched with a local student, a member of ESN, the so-called "buddy". Through individual approach, the buddy will help a student with completing papers for registering the legal stay in Serbia, finding suitable accommodation, and integrating through numerous entertaining, educational, sport and other type of organized activities.
Besides, each international student will have ESNcard that can be used to obtain various discounts not only in Serbia, but in whole Europe!
ESN will also support local students by promoting opportunities for international mobility and sharing personal stories of Erasmus+ alumni to encourage students to make the first step towards the best experience of their study years. 
To read more about ESN and welcome activities for incoming students, please check this link.
Erasmus Student Network Serbia is a non-governmental organisation, a part of the Erasmus Student Network, the biggest student association in Europe which is present in more than 40 countries. Their mission is to represent international students and provide opportunities for intercultural understanding, for personal improvement based on the principle "students helping students",  for improving the social and cultural integration of international students and promoting students' mobility and its accessibility.
At the moment, ESN Serbia itself unites 3 sections from the largest cities in the country: Belgrade, Novi Sad, and Niš.
Erasmus Student Network Serbia is supported by the European Commission and Ministry of Education, Science and Technological Development of the Republic of Serbia.
European Commission Letter of Support to ESN
RS Ministry of Education Letter of Support to ESN